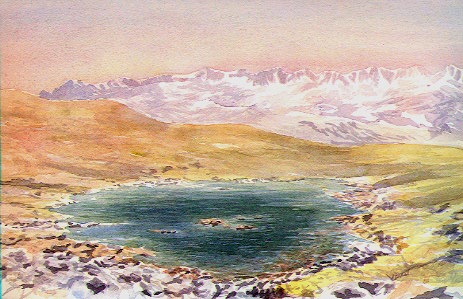 Lower Desolation Lake II (sold)
This was done in the studio from the onsite sketch with the benefit of the memory of the dawn. I understand how it would be called desolation, but I can't help but think this is one of those places that was given a foreboding name by its first anglo visitors to help them keep it to themselves.
price: $150
image size: 14" x 9"
framed size: 19" x 15"